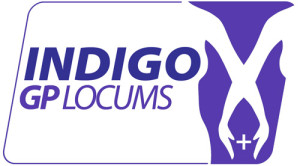 Join Indigo GP Locums
Our team in the GP Locum Division have been with INDIGO the longest, and pride themselves in providing you with local sessions at great rates with systems you know, headed up by one of INDIGOs directors, they will not be beaten on service.
The GP Locums department provide assistance to GP Locums up and down the UK daily, and are well equipped to handle your diary, offering you a wide array and variety of work to ensure you can get the most out of locuming not just financially but the best experience for your portfolio and would be delighted to put our team to work for you
Go to the GP Divisions webpage to find out more and register with our GP Division
Join Indigo Nurse Locums
The GP Locums sister team is the Nurse Locum Division, aiming to provide the nursing staff who work with us with the best in service, rates and sites.
We offer our nurses a huge variety places and types of work, ranging across all types of healthcare, from OOHs and HMPs to GP Practices and even some MOD sites and expeditions.
We aim not only to provide you with good rates, but also with experience and work that enriches your experience as a healthcare worker. With just one call we make locuming simple, and effective
Go to the Nurse Divisions webpage to find out more and register with our Nurse Division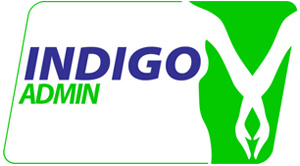 Join Indigo Admin
The INDIGO Admin department provides support to administrative services in the NHS including supplying Read coders, secretaries, interim managerial staff even reception staff to sites all over the UK
The Admin Department also handles running courses, DBS updates and checks on all our locum and placement departments as well as providing these services to clients
If you would like to offer a service through INDIGO Admin or wish to join our Admin Locums team we would like to hear from you
Go to the Admin Divisions webpage to find out more and register with our Admin Division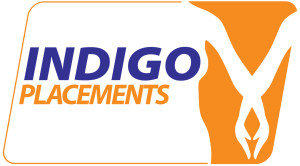 Join Indigo Placements
INDIGO Placements are the newest members of the INDIGO Primary Care Services family, representing us on the worldwide and permanent recruitment stage
Our Placements team love to match the ideal job with the ideal candidate, and work for both clinical and administration staff across the full spectrum of sites and types of work. We want to help you look for the permanent job of your dreams
So if you are looking to settle down in any healthcare job in the UK, Europe or the even the rest of the world we could help you into the job you deserve
Go to the Placements division webpage to find out more and register with our Placements Division
---
Join INDIGO and enjoy the benefits
Great Rates
All of our locum services pay the locum a competitive rate, and services offered through IPCS are always offered at excellent rates for our clients.

Weekly Pay
All our divisions pay their locum staff on a weekly basis, so any work you do with INDIGO you benefit from right away.

Complementary Courses
If you're registered with us we provide you with free training and updates to mandatory courses as part of our service.

Systems to Suit you
We only supply you to a service that uses a system you know, or will provide you with training where necessary.

DBS/CRB Updates
Complimentary for registered and working locums, we also offer this service to practices, providers and independent locums for a small administration fee.

Guaranteed & Regular Work
GP Practices, Walk in Centres, Urgent Care Centres, Out of hours, private clinics, HM Prisons and M.O.D. Centres across the UK looking for short term and long term cover.

Our Professional & Reliable Team
Our divisions are staffed and lead by a dedicated and friendly team, all of whom are happy to help you get the best out of working with us.

Local Sourcing
We will match you with the best site and provide you with sessions so you don't have to be travelling any further out than you want to for work.

Referral Rewards & Prizes
We have several rewards schemes in place for our locums and even practices to make locuming with us more rewarding.

---
If you need to book a locum for your business or access one of our placement or admin services please do not hesitate to Contact Us at any time to make a booking or for more information